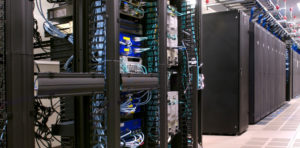 Focal Point Communications, Inc.
Cabling Infrastructure Specialists
Focal Point Communications, Inc is a full service structured cabling company  specializing in commercial and industrial cable infrastructure. Our depth of experience with communications technology and project management allows us to provide the highest levels of service and quality at competitive rates. From the design of structured cabling to installation, Focal Point ensures that the job is done right, the first time, with minimal disruption to ongoing business. We strive to deliver this by training and hiring only certified experienced technicians. Our staff of BICSI and manufacturer trained professionals work together to offer a wide range of network solutions. We understand that planning is the key to success of any project, and we treat every project as if it's our only one.
We are committed to finding the most efficient and best long range scalable solution for your company.  Please contact us for more info on any project.